ARTS Digital Academy Program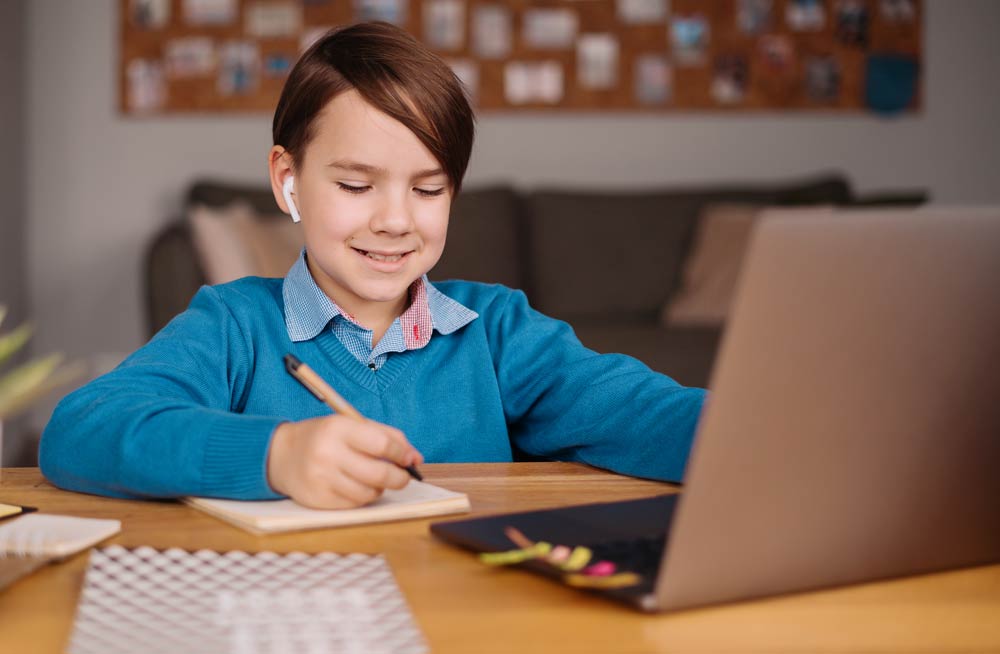 Introducing Our New Digital Academy!
In response to COVID 19, Foundation4ARTS is now offering an in-person program designed to support students enrolled in distance education. Families tell us they have peace of mind knowing their children's learning is actively supervised so that at the end of the day, they can enjoy quality time with their family rather than stressing about school work. We regularly hear students are enjoying their schoolwork and getting higher grades too!
Help Is Here
Have you ever tried working while trying to supervise you child's learning? Many parents today are faced with balancing their desire to keep their children safe and also keep them on track academically. Increasing numbers of parents are choosing alternative education options for a varsity of reasons (customized learning plans, COVID safety, and academic flexibility, and more meaningful learning). However, not every parent is able to fully commit to the rigorous demands of homeschooling or personally supervising their online learning. 
Our team is here to support your child's learning. We do not replace the teachers, but rather serve as a link between student's Leon County School teachers and your student. ARTS team members oversee each students individual learning ensuring they are participation in both synchronous and a synchronous activities. Let our dedicated team be your partner in our new learning environment.
Why Is Our Academy Unique?
Socialization
Research has shown we are social creatures and develop best, and live longer, happier lives when we regularly engage with others. COVID has changed our world so that we must now be cautious and strategic when being face-to-face with others. However, our need for community and human contact has not diminished. The ARTS program was specifically created to safely foster socialization.
Sanitation
Our facility is fully equipped with HALO systems integrated into all of our HVAC system which have been proven to eliminate COVID and other viruses. What this means, is our students are breathing clean air. We also sanitize the facility regularly and ensure children are not sharing materials to prevent the spread of illness. Steam cleaning us used daily on hard surfaces in addition to standard cleaning practices.
Social distancing
Our vigilant team is consistently enforcing social distancing to keep all our clients safe. The center has be redesigned to include furniture spacing at least 6 feet apart. Our youngest children are taught songs to reinforce staying 6 feet apart and our vigilant team, is always modeling and supporting social distancing practices.
Small Groups
Out of an abundance of caution we lowered our student to teacher ratio to 9:1 making groups of 10 people. Once a group is formed, they stay together and do not have any contact with other groups. The center has been adapted so that students move through the building at different times and even use separate entrances and exists.
Masks
In accordance with local mandates, all students over the age of 5 are required to wear masks. We provide lanyards so students can easily keep track of their masks. 
Time
From 7:00AM to 6:00PM.
Drop off Procedures
Out of an abundance of caution, our building is closed to the public, therefore we have created a car drop off and pick up procedure. You may drop of your child and pick them up at the designated spot. Call the office at 878-2787 for more details.
Cost
$185/week

Food
For your child's safety, allergies considerations, and personal dietary preference, ARTS does not provide food. We ask two snack, a ready-to-eat lunch, and refillable water bottle be provided from home daily. Please keep in mind, students are active and will get hungry!
Ready To Sign Up?
Have more questions about or Digital Academy Program?  Ready to sign up?  We'd love to discuss this exciting new addition with you so please don't hesitate to get in touch.
ARTS Vision
Arts & Recreation for Tallahassee Students (ARTS) is a vibrant learning community comprised of passionate, creative and committed teachers and students. Together, we strive to ignite creativity and fuel success creating a ripple effect for generations to come.