A Note From the Directors
Thank you for your interest in ARTS AfterSchool! We recognize there are many quality programs in Tallahassee and are delighted you are considering ARTS to be your partner in enriching your child's life when the school day ends. If you have not already done so, please give us a call or come by to visit us. We look forward to the opportunity to meet your family and to being a part of your child's success.
Your family is important to us and we want to make sure our program is the very best fit for your child. Allow your child to experience all the fun of the ARTS AfterSchool program without any financial obligation. Ask about our FREE One Day Trial offer!
About The Directors
ARTS is a small, family-owned and operated center. The program is designed by a mother-daughter team to improve children's self-esteem and teach life-long learning skills through the arts.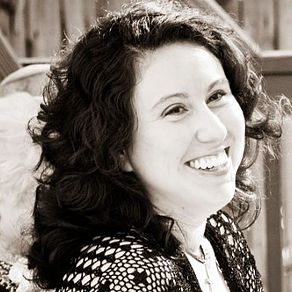 Carla Ureña Hutchinson
Executive Director
BS, MS,
PhD Instructional Systems Design
Carla Ureña Hutchinson, began dance training in her home town of St. Petersburg, Florida. She attended prestigious summer programs including The Royal Winnipeg Ballet, Boston Ballet, and The Vaganova Festival. She studied at the North Carolina School of the Arts and by the age of 15 began a pre-professional career as an apprentice of the Bay Ballet Theater in Tampa, and Orlando's Southern Ballet Theater. After high school, Carla moved to Tallahassee to attend FSU where she earned a BS in Psychology, an MS, and a PhD in Instructional Systems Design. She has worked in both managerial and technical positions in large and small organizations, with clients including the US Navy and the US Army. Carla's attributes her academic and professional success to early involvement in ballet and exposure to various art forms.
Now as a wife, and mother of two, she is delighted to combine her passion for learning and love of the arts to help maximize your child's potential. Carla is the driving force behind what we know as the heart of ARTS!
Alicia Hernandez-Berezaluce
Executive Director
Alicia Hernandez-Berezaluce, a native of Mexico, majored in Pre-Columbian History at the U.N.A.M. University in Mexico City. She migrated to the US to start her family. As an active mother of two, she participated in various programs including serving as president of the Florida West Ballet and on the Board of Directors of the Pinellas Youth Symphony. She moved to Tallahassee to be close to her children and is now a well-respected medical foster mother in the area. Alicia's dream has always been to pass on her love of the arts to children of all ages. She has seen firsthand the positive impact of extracurricular involvement in the lives of students. Her vision is the inspiration for ARTS and she is pleased to work alongside her eldest daughter, Carla.
ARTS Vision
Arts & Recreation for Tallahassee Students (ARTS) is a vibrant learning community comprised of passionate, creative and committed teachers and students. Together, we strive to ignite creativity and fuel success creating a ripple effect for generations to come.
ARTS Mission
ARTS provides a loving, supportive, safe and inspiring learning environment for children. Through our programs and the cooperative partnership between ARTS and the community, we continuously promote a culture of excellence, foster creative expression, build self-esteem, empowering individuals with the tools necessary to reach their full potential.