Our instructors are the heart of ARTS. They each have unique talents and passions that they can't wait to share with the students. Once you meet them, you'll know exactly what we mean!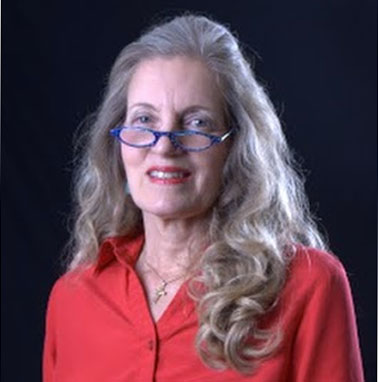 Miss Sheila
Art & Sewing Instructor
Sheila Sabin is a graduate of FSU with a B.S. degree in art education. She has successfully worked in the arts, education, and corporate settings. Miss Sheila has an extensive background in education and has taught in K-12 schools for over 25 years. She has also taught educational workshops throughout Florida, Georgia, and North Carolina. Her love of the arts began as a child in her mother's needle point and stitchery shop in Fort Lauderdale. She was inspired by her family friend, Mr. Walt Disney, in California who encouraged her to follow her dreams.
Miss Sheila has been a senior art instructor at Valdosta State University's Camp Discovery for the past 8 years. Miss Sheila also established the art program at Harbor Chase Senior Living facility which has received recognition for being a superior program within the company.
You can find Miss Sheila encouraging her students to develop their gifts, talents, and abilities though her art and sewing programs at ARTS. Sheila believes that with proper guidance and nurturing, anyone can learn to love art and produce amazing work!
Mr. Andy
Music & Fitness Instructor
Mr. Andy, a Tallahassee native, is a loving husband and proud father of one. His diverse background including a includes years of studying music, sports, and leadership training. He also enjoys spending time outdoors and can be found camping, gardening, and performing service projects through out the community. Mr. Andy even completed a two year service mission in Arizona with a ten month stay on a Navajo reservation.
Mr. Andy has a passion for working with children of all ages and is currently a student at FSU majoring in Social Science Education with a minor in Entrepreneurship. Mr. Andy teaches fitness, wrestling, piano, and chorus at ARTS. He is pleased to enrich the lives of his students through sports and music. His passion is to inspire a love of learning and to help children develop critical life skills such as respect, responsibility, and self-esteem.
ARTS Vision
Arts & Recreation for Tallahassee Students (ARTS) is a vibrant learning community comprised of passionate, creative and committed teachers and students. Together, we strive to ignite creativity and fuel success creating a ripple effect for generations to come.
ARTS Mission
ARTS provides a loving, supportive, safe and inspiring learning environment for children. Through our programs and the cooperative partnership between ARTS and the community, we continuously promote a culture of excellence, foster creative expression, build self-esteem, empowering individuals with the tools necessary to reach their full potential.